Saturday, February 28, 2004
Trip to Southern California

This February we decided to take a break from work and head out on a road trip down the Southern California coastline.
Our first day we went to the Monarch butterfly sanctuaries in
Santa Cruz
and
Pacific Grove
and hung out at the beach near the lighthouse at Point Pinos.
The next day we moved on to Hearst Castle and then stayed a few nights with our friends, Emily and Dan, who live across the street from Santa Monica beach. Emily is a friend of Sarah's from back in high school who has since gone to work in the entertainment industry in the LA area. Porter loved Em & Dan and was treated to his first viewing of
Monty Python's The Holy Grail
. Even more, he loved checking out the beach bunnies at the Santa Monica beach playground.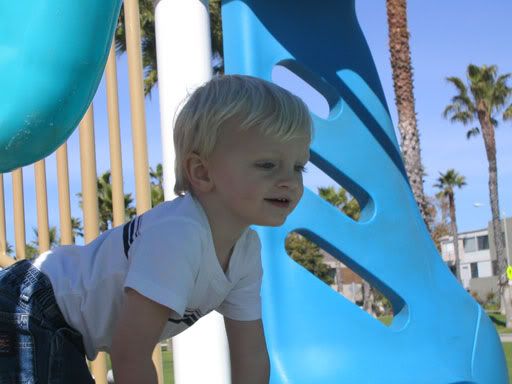 After we said our good-byes to Em & Dan, we made the pilgrimage to the toddler's version of Mecca, Disneyland! We spent a four nights at the Grand Californian, taking advantage of the off-season lack of crowds to enjoy Disneyland and the California Adventure without the obnoxious summertime lines for rides. Porter was blown away by the sights and sounds and soon proved to be a rollercoaster enthusiast.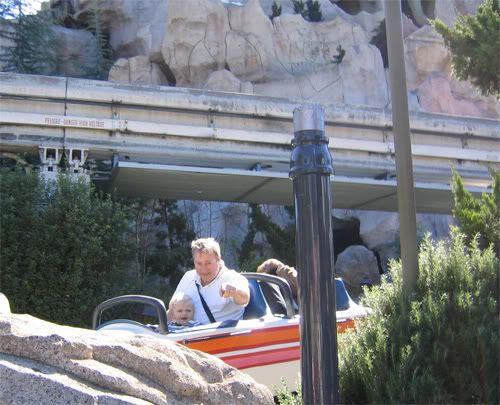 All in all, the trip got a big thumbs-up from this kiddo.