Sunday, November 14, 2004
Bay Area Discovery Museum
Yesterday we took the kids to a new place called the Bay Area Discovery Museum. About 15 minutes from home, it's right by the Golden Gate Bridge in some abandoned barracks and other buildings on Fort Baker, a former military installation that's now part of the park system. We got a membership for 6, so that the grandparents can take them as well. There were tons of stuff to do for kids, including art and science classes, gingerbread workshops and just really cool play areas. Here's just a sampling: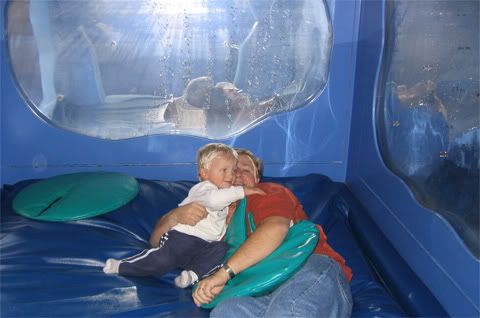 Inside the tot building are undersea themed waterbeds for the kids to jump on.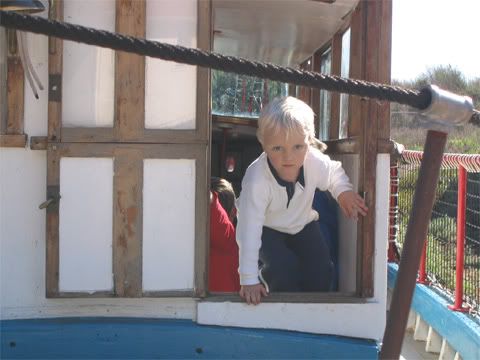 In lookout cove, with pirate ships and a replica of the Golden Gate bridge, Porter plays on a fishing boat.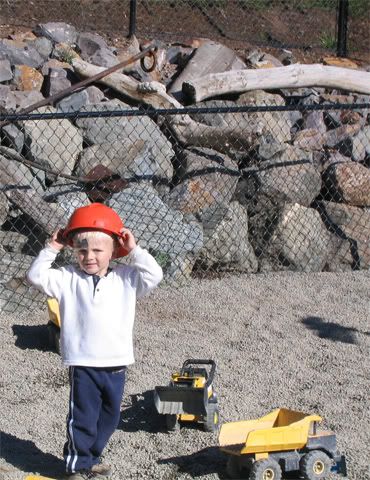 Porter displays his construction skills in hard hat.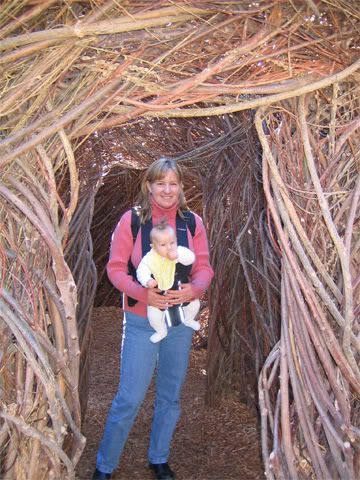 Sarah and Alice in the very cool stick house maze.